They say records are made to be broken, but best of luck trying to match the superhuman feats of these mountaineers. Our list includes several sherpas, a couple of world-famous climbers, and a 12-year-old boy.
Pemba Dorje Sherpa
On May 21, 2004, this 26-year-old notched a record that is nothing short of unbelievable ― a full climb of Mount Everest, from Sagamartha base camp to the summit, in a mere 8 hours and 10 minutes. To achieve this feat, Pemba Dorje Sherpa climbed more than 1,000 meters per hour. Though the time was initially disputed by the previous record-holder, Lhakpa Gelu Sherpa (who fully summitted Everest in 10 hours and 56 minutes just one year earlier), the Government of Nepal's Ministry of Culture, Tourism and Civil Aviation has since formally recognized the record-breaking 2004 climb.
---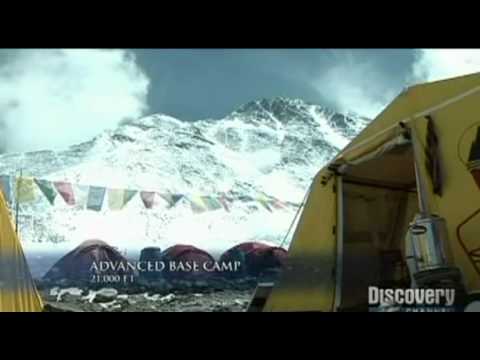 Apa Sherpa and Phurba Tashi Sherpa Mendewa
Even the most dedicated mountaineers dream of climbing Everest just once in their lifetime. Then there are Apa Sherpa and Phurba Tashi Sherpa Mendewa, who together hold the record for the most summits of the world's highest peak ― an astonishing 21 times apiece. Apa Sherpa (aka, Super Sherpa) successfully climbed Everest every year from 1990 to 2011, with the exception of 1996 and 2001; to balance things out, he recorded two summits in 1992. Super Sherpa held the record on his own for nearly two years until Phurba Tashi Sherpa Mendewa (who also holds the record for most Eight Thousander summits at 30) climbed Everest for the 21st time in 2013. Phurba Tashi recorded his first Everest summit in 1999, and completed three separate climbs in 2007 alone. So we're just going to go out on a limb and say these gentlemen are equally impressive ― until one of them notches #22, that is.
---
Mingma Sherpa and Chhang Dawa Sherpa
This feat is as unusual as it is impressive. In 2013, these two brothers became the first pair of siblings to each climb all 14 of the world's peaks that exceed a height of 8,000 meters. In September 2013, they told Seven Summit Treks that their next goal is to set an even more ambitious record: a successful summit of Everest with their other four brothers.
---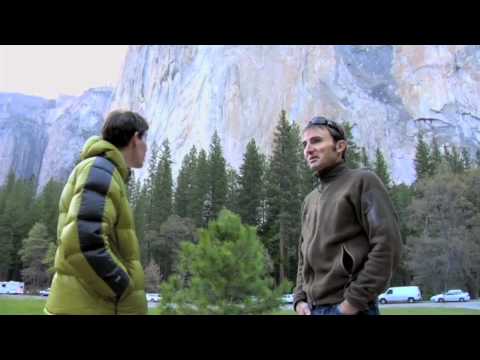 Ueli Steck
Most folks spend St. Valentine's Day lavishing the one they love with chocolates and flowers, but then again, legendary climber Ueli Steck isn't most folks. On Feb. 14, 2008, he utterly destroyed his own speed record for climbing Eiger's notorious North Face by more than an hour. His final time was 2 hours and 47 minutes. Steck later told Alpinist that his rope played a big role; rather than self-belaying, he used a loop of rope to "to hook on occasionally". He also lost 18 pounds in preparation for the 2008 summit.
---
Christian Stangl
The 'Seven Summits' ― the highest points on each officially recognized continent ― combine for a collective height of 43,316 meters (or roughly 142,113 feet). Celebrated Austrian mountaineer Christian Stangl has climbed all seven peaks in less time than anyone else in history: a paltry 58 hours and 45 minutes. Here's a breakdown of each climb:
Denali (North America): 16 hours, 45 minutes

Everest (Asia): 16 hours, 42 minutes

Mount Vinson (Antarctica): 9 hours, 10 minutes

Kilimanjaro (Africa): 5 hours, 36 minutes

Mount Elbrus (Europe): 5 hours, 18 minutes

Aconcagua (South America): 4 hours, 25 minutes

Puncak Jaya (Oceania): 49 minutes
---
Mike and Matt Moniz
In June 2010, 12-year-old Mike Moniz and his father, Matt, set out to reach the highest point in each U.S. states. They not only met their goal, but also set a new world record by completing all 50 climbs in just 43 days, 2 hours, and 8 minutes. The list includes Alaska's Denali, California's Mount Whitney, and Washington's Mount Rainier, which combine for nearly 50,000 feet ― not to mention Florida's Britton Hill, which reaches a height of 345 feet. The world should probably keep an eye on the younger Moniz; in addition to this record, he's climbed three of the other Seven Summits (Aconcagua, Kilimanjaro, and Mount Elbrus) and reached Everest base camp.
---
Heather Anderson and Josh Garrett
Completing the entire Pacific Crest Trail is more of a hiking feat than a climbing feat, but completing the 2,663-mile trail requires a fair bit of climbing and these records are too impressive to ignore ― nevermind the fact that both were set within 48 hours of each other. On Aug. 7, 2013, Anderson reached the Canadian border after a 60-day trek; this stands as not only the fastest PCT hike for a female, but also the best time for any self-supported hiker (male or female) by almost four days. Then, on Aug. 9, Garrett reached the Canadian border after a 59-day hike, thus earning the record for the fastest PCT completion in history (that's an average of more than 37 miles per day).