Shoulder season is the time when top outdoor adventure film studios thrill audiences with top athletes, far-flung locations, and dazzling set pieces. As outdoor cinema continues to evolve, adventure films are no longer only about the sport, as they masterfully weave breathtaking cinematography, stories, and outstanding soundtracks. The list below is a small selection of creative outdoor filmmaking that is readily available for viewing.
Dodo's Delight
Cross a climbing film with a musical and you get the whimsical 'Dodo's Delight', a motley crew of musicians and climbers led by Sean Villanueva O'Driscoll. In the namesake sailboat, captained by the Scot, Reverend Bob Shepton, the crew makes their way from Greenland to Baffin Island in search of first ascents on massive walls. The actual climbing, however takes a backseat to the drinking, singing, and shenanigans of the crew in their little boat, as it reminds us that adventure doesn't always have to be taken seriously.
The Crown Traverse
Ultra-runners Mike Foote, Mike Wolfe, along with photographer Steven Gnam, set out on a 600-mile journey to run from Missoula, Montana to Banff, Alberta, spanning a rugged, serrated landscape and only minimally supported. Along the way they encounter whiteout conditions, dicey climbing, and exhaustion as they travel through a sparse, unforgiving, but ultimately extraordinarily spectacular terrain.
The Fourth Phase
Snowboard superstar Travis Rice had a dream of following a set of currents across the North Pacific, to hit three locations at the peak of their precipitation. The team starts in Japan, shredding pristine waist deep powder, then head towards the Kamchatka Peninsula of Eastern Russia, where they shack up at the foot of an erupting volcano, and to Alaska, where they take on spines, knife ridges, and razor-thin couloirs. The film, whose title refers to the fourth phase of water after solid, liquid, and vapor, is gorgeously shot and filmed in stunning 4k.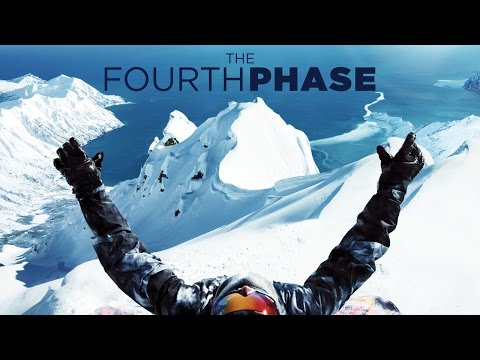 The Grand Siberian Traverse
Every fall, there are a bevy of ski films from the usual studios, Matchstick Productions, Warren Miller, and Teton Gravity Research (who celebrate their 21st film this year). But one film, from Sherpas Cinema, asks the question, "What if Wes Anderson made a ski film?" Ingrid Backstrom, Callum Petit, and Nick Martini travel over 6,000-miles across Siberia to find untouched powder and discover skiing's historic origins. The Great Siberian Traverse is a unique and fascinating look at skiing in a way that's rarely touched upon.
Fledglings
It's difficult to categorize 'Fledglings'; it's truly in a category of it's own. Climbers Cedar Wright and Matt Segal wanted to take their adventures to the next level, so they learned to paraglide. If there's a film about being a cool, controlled, professional athlete—this film isn't it. Filled with sketchy landings, mid-air collisions, and flying off a Mexican volcano after having learned to fly for only six months, Fledglings is a side-splitting romp through the journey of what it's like to be an overly ambitious beginner.