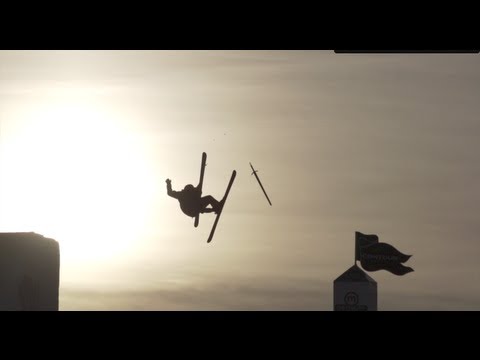 On April 20th, some of the best freeskiers in the world descended on Livigno, Italy to session a massive castle-shaped feature known as the "II Castello." This years competition featured their biggest castle to date, made up of roughly 100,000 cubic meters of snow.
Over the week the riders spent in Livigno, they absolutely destroyed the feature. Whether it was Lolo Favre finding his own way over the halfpipe gap rail, or Nicky Keefer floating rodeos over the 75-foot kickers, the riders discovered just about every transition the massive feature had to offer.
On the day of the competition, the riders woke up to 35 cm of fresh snow. Generally, this is not something skiers would complain about, but it does make holding a big air competition rather difficult. Instead of hitting the jump, it was decided that they would host a jam on the rails, and smaller features. Roy Kittler took top honors at the jam with Henrik Harlaut and Fabio Studer in second and third, respectively.
The weather opened up for the remainder of the week, allowing the filmers and photographers to capture all of the action on the castle. As the week wrapped up four awards were given out. Lolo Favre won best transition for boosting out of the halfpipe to a sniper tranny on the backside. David Wise took best trick for his double misty 1080 mute, and Nicky Keefer took home the best style award, as well as being deemed the Nine Knights "Ruler of the Week" for his effortless style, and ability to make even the smallest rotations look amazing.
This years Nine Knights turned out to be one of the best yet, allowing riders to show off their ability to use all parts of a feature. Check out the video to see all the high-flying action.