Ask a random person who they associate with wilderness, and they'll probably say John Muir, Ansel Adams or Teddy Roosevelt. Most outdoors folks also know the names Aldo Leopold, Gifford Pinchot and Bob Marshall. And rightly so: they all played a key role in the wilderness movement. But behind these icons are many lesser-known people, old and modern, who have put their stamp on our wild places. Even if you've never heard of them, you've benefitted from their work.
Frank Church

The Frank Church River of No Return Wilderness in Central Idaho is the largest American wilderness outside of Alaska. It includes the famed Middle Fork of the Salmon River, the main stem Salmon and the adjoining Gospel Hump. Few of the rafters who queue for permits know that Idaho Senator Frank Church had his hands on almost every piece of wilderness legislation, a tough proposition for a pro-environment Democrat from conservative Idaho. He led the campaign to protect the Sawtooths and Hells Canyon and was the floor sponsor of the 1964 Wilderness Act and the 1968 Wild and Scenic Rivers Act. The River of No Return Wilderness was the crowing glory in his career: he introduced the bill in 1980, his last year in the Senate.
Marjory Stoneman Douglas

Marjory Stoneman Douglas first encountered the Everglades as a writer for the Miami Herald in 1940, and began writing about it in earnest as a freelancer. The result was The River of Grass, published in 1947, which made the Everglades a household name. The first printing sold out in under a month. Compared to Rachel Carson's Silent Spring in its impact, it changed the national view of the Everglades from a worthless swamp to a wildlife-rich treasure. The nation's entire view of wetlands shifted. She stood watch over the Everglades until her death in 1998 at the tender young age of 108.
Andy Kerr, Tim Lillebo, Regna Merrit and Wendell Wood
The power quartet of the Oregon Natural Resources Council (Now Oregon Wild) adopted a bare-knuckled style that put ancient forests on the national radar screen in their fight to protect the Northwest's forests of the 1980s and 90s. The long struggle wrestled (and still wrestles) with the ecological impacts of logging, the transition away from a timber-based economy and the enduring value of forests to clean water and human health. Kerr, who still works on conservation issues in Ashland and Washington D.C., became a lighting rod for critics. Lillebo and Wood fought tirelessly to protect their home forests in Central Oregon and the Klamath Basin until their deaths in 2014 and 2015. Merrit now works to protect the Columbia River from fuel trains and the risk of a catastrophic spill.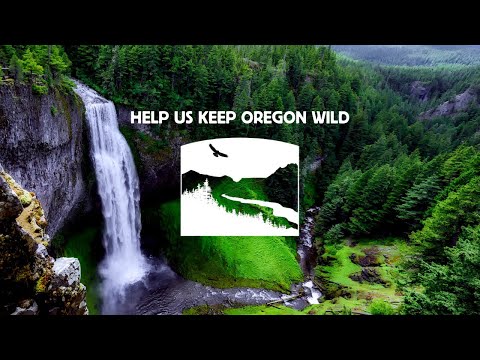 Olaus and Mardy Murie

Margaret and Olaus Murie were married at 3 a.m. in 1924, under the midnight sun on the bank of the Yukon River. Their honeymoon was a bit non-traditional: a 500-mile dogsled and boat journey studying the movements of barren-ground caribou. Wilderness and wildlife governed their lives, from elk in Jackson Hole, foxes in the Aleutians and urging Franklin Roosevelt to incorporate ecosystem boundaries into Olympic National Park. A trip to the Sheenjek River in Alaska's Brooks Range in 1956 inspired a campaign for a massive protected area in the high arctic large enough to protect a fully functioning ecosystem. The first result was Gates of the Arctic National Park. The larger impact was a seismic shift in land conservation from small scenic areas to vast swaths that could sustain wildlife populations, which later found its expression in the Arctic National Wildlife Refuge. Mardy helped block several attempts to open the Arctic National Wildlife Refuge to oil drilling until she died at 102.
Roderick Nash
A whitewater rafter who made the first descent of the Tuolumne River, Nash was a graduate student when he published his dissertation in book form in 1967. Wilderness and the American Mind was a groundbreaking: it launched environmental history as a serious pursuit. After witnessing an oil spill near Santa Barbara two years later, he launched one of the nation's first Environmental Studies programs at UCSB, starting with only 12 students. It's since produced over 4,000 graduates and made environmental studies a career path.
Paul Petzoldt
Nash bred generations of environmental scholars and policy wonks; Petzoldt bred climbers, skiers and kayakers. When he first climbed the Grand Teton at age 16 in cowboy boots, he realized new techniques and preparation were needed. He formalized climbing protocols, started the Teton's first guide concession and was part of the first American expedition to K2. In the Second World War he taught mountain safety to the legendary 10th Mountain Division. But his true mark on wilderness was the 1965 founding of the National Outdoor Leadership School, which teaches people to be inspired by the outdoors and lead groups safely. Half a century later, it's still the worlds' preeminent outdoor leadership academy with over 120,000 alumni and counting.
William Wordsworth

You're probably wondering what a British poet is doing on a list of American wilderness advocates. Wordsworth and his fellow Romantic Poets launched the movement to reconnect with nature that made the wilderness movement possible. His rambles around the Lake District convinced him that raw nature, not civilization, was where the human spirit was most inspired, rekindled and able to see larger truths. Without him, wilderness would have still been as it had been before: as threatening rather than inspiring.
Howard Zahniser

Wordsworth is the famous poet, but Zahniser, far from a household name, wrote something equally important: the Wilderness Act. Along with the Muries, Zahniser was a driving force in the long movement to congressional support of a national wilderness system. He went through 66 drafts and steered the bill through 18 subcommittee hearings. Most laws are written in dry legalese, but the Wilderness Act contains some poetic language about nature that still guides our legal and spiritual definition of what wild truly means. Unfortunately, Zahniser didn't live to see the Act passed. He died just before its passage in 1964.
Three Guys from New Jersey
Brock Evans, longtime leader in the Wilderness movement, tells a story about how three people from New Jersey saved Misty Fjords National Monument in Alaska. During the Congressional markup sessions on an Alaska wilderness bill, a critical Congressman from New Jersey who represented the swing vote began voting against preserving Misty Fjords. Evans and his colleagues were unable to sway him. The night before a critical vote, Evans scoured Audubon's phone list, and was able to reach three people in his home district. All three called the Congressman's office the next morning right before he left for the critical floor vote. Those phone calls created just enough pressure at the right time to change his vote. Protecting wild places is usually the result of many small actions by a lot of people. The next crucial phone call could be made by you.