Compared to traditional team sports, adventure sports like mountain biking, rock climbing, and kayaking seem like solitary pursuits. It's not every day these communities get the chance to come together, but when they do, you know it's going to be a good time. There are adventure sports festivals happening throughout the year, all giving good reason to take some time off work and join the fun.
Ouray Ice Festival, Ouray, Colorado
While this man-made ice climbing mecca draws big crowds throughout the entire season, the three days in January that encompass the Ouray Ice Festival delivers the most festive experience. Featuring demos, clinics and plenty of talented athletes displaying their skills during the day, plus live music, presentations and dance parties at night, the Ouray Ice Climbing festival is great way to find some community warmth during the cold days of winter.
---
Sedona Mountain Bike Festival, Sedona, Arizona
You don't have to look very hard for some world-class mountain biking in Sedona. The annual Mountain Biking Festival is right in the middle of the action in the Coconino National Forest, providing the perfect backdrop for a very festive time. With bike demos available, shuttle rides upon request, and a nightly beer garden to top off your ride, the Sedona Mountain Bike Festival will find the right way for you to enjoy your time.
---
World Ski and Snowboard Festival, Whistler, British Columbia
Spanning 10 packed days of skiing and snowboard excitement, patrons of the World Ski and Snowboard Festival can expect demos, live music, festive events and of course, plenty of snow to play on. Any visit to Whistler during the winter is going to provide a fun time, and any visit during the World Ski and Snowboard Festival will provide a full dose of the culture, community and style of riding that truly defines the sport.
---
Trail Days, Damascus, Virginia
While the main celebration, including a hiker's parade, live music and plenty of like-minded thinkers, happens at the end of May, Trail Days has something to offer for everyone throughout the entire month. Whether it's free gear repairs, hiking-orientated presentations, or just a good excuse to bust out the tent and go camping, Trail Days is for everyone that has thru-hiked the Appalachian Trail, those who dream to, and everyone in between.
---
OutdoorFest, New York City, New York
Whether you're looking for a lesson on backcountry cooking, a Namaste Nature hiking and yoga event, or even just a happy hour to meet some like-minded adventure individuals, OutdoorFest can help separate the city from the world around you. Pick what kind of expedition you are looking for, keep an open mind, and be ready to explore new horizons—the fun won't stop after the 10 days of this urban outdoors festival.
---
International Climbing Festival, Lander, Wyoming
Celebrating 24 years of being part of the climbing community, the International Climbing Festival is a huge draw for climbers around the world. They gather in the crags of Lander, Wyoming to climb, compete, and enjoy the party. The main draw is the festival, but it's really the community that is the life of the party—plus all the food, beer, and art to view between route grabbing. With sponsored film screenings, fun side events and notable keynote speakers including the likes of Tommy Caldwell for 2017, the five days this festival encompasses is almost not enough time for all the action to be had.
---
International Surf Festival, Manhattan Beach, California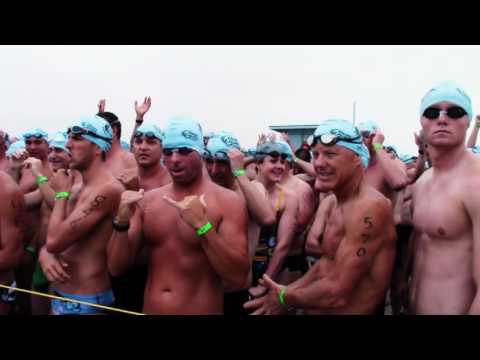 Entering its 56th year, the International Surf Festival always takes place in a South Bay beach city; 2018's host is Redondo Beach. Signature events include a lifeguard medley race, a pier-to-pier swim, and a six-person volleyball tournament. Other festivities take the form of beach runs, sand castle creations, and surfing and paddleboard competitions. The aim for this sunny celebration is to help support and grow the South Bay communities that put on the event, as well as the many different organizations and individuals that contribute to the surfing scene.
---
Gigantic Bicycle Festival, Snoqualmie, Washington
Featuring three days of celebrating the bicycle, the Gigantic Bicycle Festival is a meeting ground for athletes, musicians, and lovers of life to enjoy the fresh Pacific Northwest air. A lineup stacked with musical acts, multimedia presentations, workshops, and guest speakers will give you plenty to do here. Signature events like the 50-mile ride on Saturday or the family-friendly blueberry farm ride on Sunday take you far from the campgrounds to see some spectacular views.
---
Gauley Fest, Summersville, West Virginia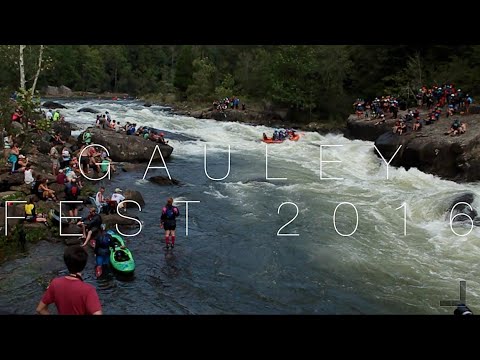 Considered by many to be the best whitewater in the world, the Gauley River provides premiere Class III-V runs that are sure to get your heart pumping. The best time to run the Gauley is during the Fall Gauley Releases that occur for six weekends following Labor Day weekend. Here you ccan connect with other paddlers, demo some gear, and get a little wet. Hosted by the American Whitewater Association, all proceeds for this annual event help support the conservation of our nation's rivers.
---
Trail Fest, Kanab, Utah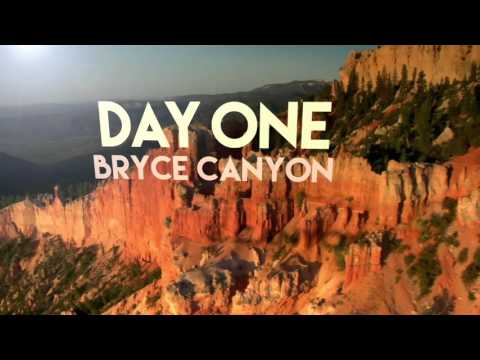 A great cap to a long season of trail running, Trail Fest celebrates not only the community behind the self-propelled sport of trail running, but it also provides patrons some of the best trail running routes found in the country. Each day of this three-day festival starts with a trail running race in either Bryce Canyon, Zion, or Grand Canyon National Park. Besides providing shuttles and support to these different picturesque running locations, Trail Fest also provides family-friendly events in the evening ranging from live music to yoga sessions and film festivals, making for a healthy and fun weekend to always remember.
---
Roanoke GO Outside Festival, Roanoke, Virginia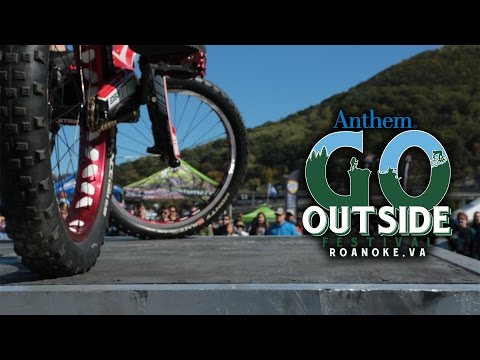 Celebrating all the outdoor activities found in Virginia and beyond, the Roanoke GO Outside Fest (GO Fest) collects all your favorite outdoor pursuits into one central location and puts on a three-day festival that covers it all. Featuring activities such as bike rides, disc golf, and a wood-chopping lumberjack show, GO Fest puts no limits on the types of adventures you can enjoy. Family and dog friendly, plus free admission, the goal of GO Fest is to get people excited about spending time outdoors.
---
River Rocks, Chattanooga, Tennessee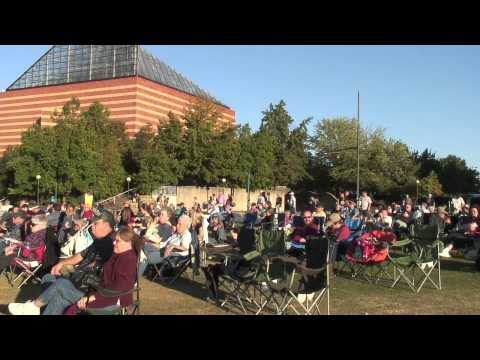 There is a nearly unlimited number of events, activities, and things to do at River Rocks, with having a good time guaranteed. Located in the adventure-rich city of Chattanooga, River Rocks is the perfect festival to participate in your favorite adventures and try something new. Whether you are interested in urban repelling or open-water swimming, perhaps mountain biking or live music, if you happen to be in the Chattanooga area anytime during the month of October, do yourself a favor and connect with the River Rocks festival and happenings.