With longer days and sunnier weather, the summer is often the perfect season to make memories that will last a lifetime. Those golden days and nicer weather may seem far into the future still, but with springtime among us you can be sure that the summer season will reveal itself in no time. To start laying the foundation for an epic summer adventure, it's worth planning some trips now and requesting the right days off work, and if you really want a summer to remember, set your sights high and perform the due diligence for these seven unique summer adventures to start planning for now.
The Presidential Traverse—New Hampshire
While you don't need to have a pre-applied permit to tackle the Presidential Traverse of New Hampshire, you do need the legs for getting the bragging rights of this athletic feat. Featuring seven mountain ranges, all named after famous presidential figures, and anywhere from 20 to 24 miles of travel with nearly 10,000 feet of elevation gain, getting an early start to this all-day adventure is your best bet to finish. During the summer seasons, the trails are susceptible to afternoon storms and unparalleled Northeastern landscapes, and while your thighs and calves are screaming on your final ascents, you'll be glad you took the time now to train for the Presidential Traverse and all that it entrails.
Chattanooga Mountains Stage Race—Tennessee
Featuring three consecutive big-mileage days taking place in the month of July, the Chattanooga Mountains Stage Race doesn't always reach capacity every year, but it would be well worth training for now to complete each stage in the series. Each one of the three days of the Chattanooga Mountains Stage Race explores a different scenic mountain, and averages somewhere around 20 miles a day. While that sounds fairly manageable now at the beginning of the warmer season, waking up for three consecutive days to put down some big miles may take a little training to get to.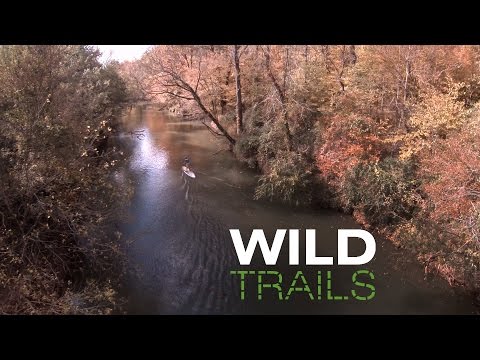 Backpacking the Superior Hiking Trail—Minnesota
The Superior Hiking Trail, which spans the western shoreline of Lake Superior in Minnesota, doesn't have a cap on the amount of hikers who can camp along its scenic corridor, but to accomplish the entire 260 miles that the traditional trail encompasses, you probably better start planning your resupply strategy now, not too mention how to take a few weeks off work. But even if you have to quit your job, the many miles of amazing rock outcroppings and cliffs, the abundance of lakes and rivers, and not too mention the continuous views of the dazzling Lake Superior shoreline, it will be well worth your time to explore this amazing display of North Woods wilderness in Minnesota.
RAGBRAI—Iowa
While the state of Iowa might not be on the top of your adventure list, the state really pulls itself together in the month of July for one of the biggest adventures in the Midwest known as the Register's Annual Great Race Across Iowa (RAGBRAI). This week-long, over 400-mile event makes it's way east across the entire state, stopping at and celebrating the small towns of Iowa the entire way. More of a festival than a race, RAGBRAI has been cruising the rural roads of Iowa for 45 years now, and the good times and thousands of bicyclers have never stopped peddling since.To take part in this epic event, registration is required, and the deadline for all online applicants ends on April 1st, making this for one summer event to start recruiting friends for now opposed to later.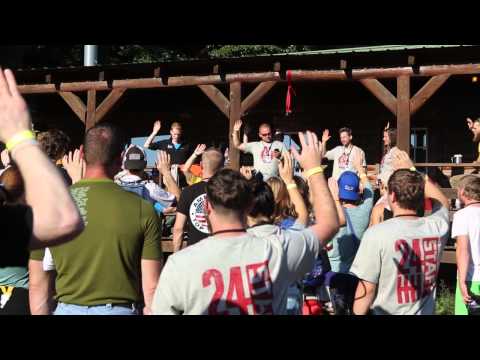 24 Hours of Horseshoe Hell—Arkansas
A good goal to build up to through a summer filled with climbing is the 24 Hours of Horseshoe Hell at the Horseshoe Canyon Ranch in Jasper, Arkansas. Taking place on literally the last weekend of the calendar summer (September 20-24), this epic rock climbing event entices athletes to earn points and climb as many routes as possible within a 12 or 24-hour time span. The climber who grabs the most vert claims 1st prize, but anyone who attends this weekend celebration complete with live music, demos, and quite the collection of fun people, is pretty much guaranteed to leave feeling like they didn't lose out on anything during the 24 Hours of Horseshoe Hell.
Hut to Hut Mountain Biking Trip through the 10th Mountain Division—Colorado
Not only does the high mountain atmosphere of the 10th Mountain Division Hut System require a little cross-training before planning a trip, but with the well-deserved popularity of these well-maintained huts is only growing, and you need to book your stay well before your visit. With over 13 huts available to rent through the 10th Mountain Division, there is a lot of space to share for summer activities, but come late winter and springtime weather, the reservation calendar for the summer is already well-visited. Train your legs for the mountains however, and reserve your stay in the huts well ahead of time, and you can treat yourself to an unforgettable Rocky Mountain experience that will give you a well earned and comfortable night's sleep.
Climb to the Top of Mount Rainier—Washington
To climb to the top of perhaps the most iconic peak in Washington, the National Park Service requires you to not only pay a climbing cost recovery fee, but once you've paid ($47 for adults), you are also required to obtain a climbing permit. While reservations for your permit are not required and you can gain one of these the day of your trip, the NPS does recommend making a reservation after the March 15th reservation window opens up (especially for peak season climbs). More importantly however, to get to the top of this rugged, glaciated peak you need to have the right toolsets to be working with. Mountaineering experience, route navigation, weather planning, physical stamina and even knowing how to properly dispose of your waste, these are just some of the hammers and nails that will lend to your successful summit of Mt. Rainier, and are things worth sharpening up now before you make the big push to the top.