Winter's here and what better way to prepare for a day on the mountains than by a ski movie marathon? Old classics, new releases, and everything in between, we've got your ultimate guide to ski movies that will get you stoked for the season (and maybe even inspire you to take your alpine game to the next level).
---
All.I.Can (2011)
This game changing exploration of the parallels between big mountain skiing and global climate change was shot on 6 continents over the span of 2 years. This Sherpa's Cinema film combines incredible shots of breathtaking scenery, powerful images of awe-inspiring athleticism and successfully manages to create the kind of movie that will undoubtedly inspire a whole new genre. It's impossible not to feel something after watching this one.
---
Hot Dog…The Movie (1984)
No self-respecting ski bum hasn't seen this movie but that doesn't mean it's not worth re-watching at least once per season. Whether you're looking for a way to zone out and spend an evening laughing or want to get seriously pumped up for your first day out, Hot Dog will scratch that itch (and probably some you didn't even know you had). This movie is best watched with a group of like-minded individuals, preferably with a drink in one hand and a couple of snacks in the other.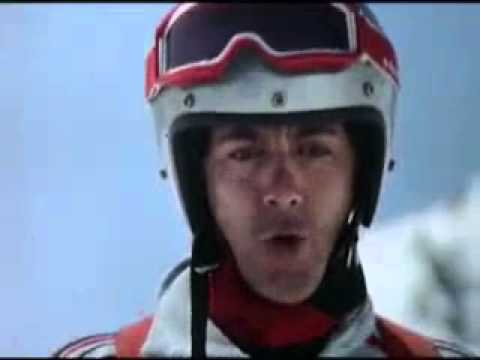 ---
Claim (2008)
The self-described "greatest ski movie ever", Claim is what you need to watch when you're in the mood to get unbearably stoked about skiing. Featuring an all-star lineup of industry greats, epic shots of some seriously incredible runs, and enough energy to get you wanting to strap on your boots immediately, this film is a must-see way to get ready for the season ahead.
---
G.N.A.R. (2011)
Described by one viewer as "equal parts funny and awesome", G.N.A.R. should have a home in every skier's film library, no exceptions. Tons of awesome skiing, great shots, and colorful personalities make this perfect for your next ski movie night and promises to get the whole crew pumped up for the first snow.
---
Global Storming (1999)
This late 90s gem features a group of incredible athletes skiing some of this planet's best spots. Shot on location at Whistler, Champery, Valdez, and Narvik, it's a love-letter to the sport and makes even alpine rookies feel ready to conquer the mountain. Watch this one and you'll have a hard time not getting into the lift line before the credits roll.
by Kate Walker