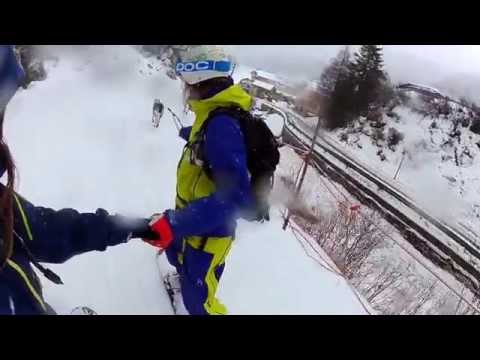 If you're like us, you're seeing this at work. It's the end of another long week and you'd rather be hanging with your dog—or riding at the mountain. Well, here's a fun clip of some lucky SOB doing both in the Austrian Alps.
According to a disclaimer at the end of the video, Shila is a professional pulling dog and you shouldn't try this at home. But judging by how proficiently some of The Clymb's office dogs drag us around the office on our rolling chairs during beer-fueled tug-of-war matches, they're ready.
See more videos by Niklas Hollsten.